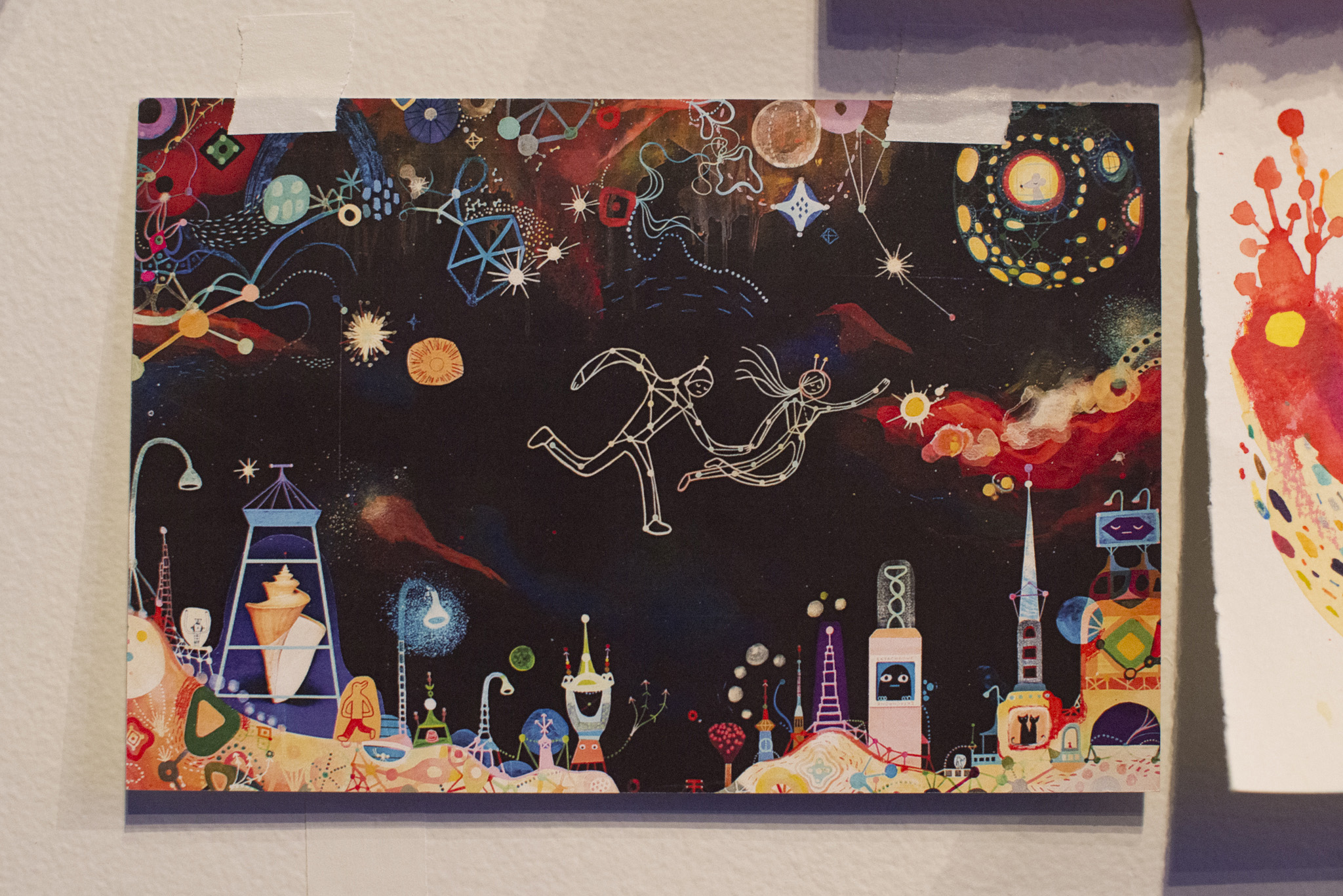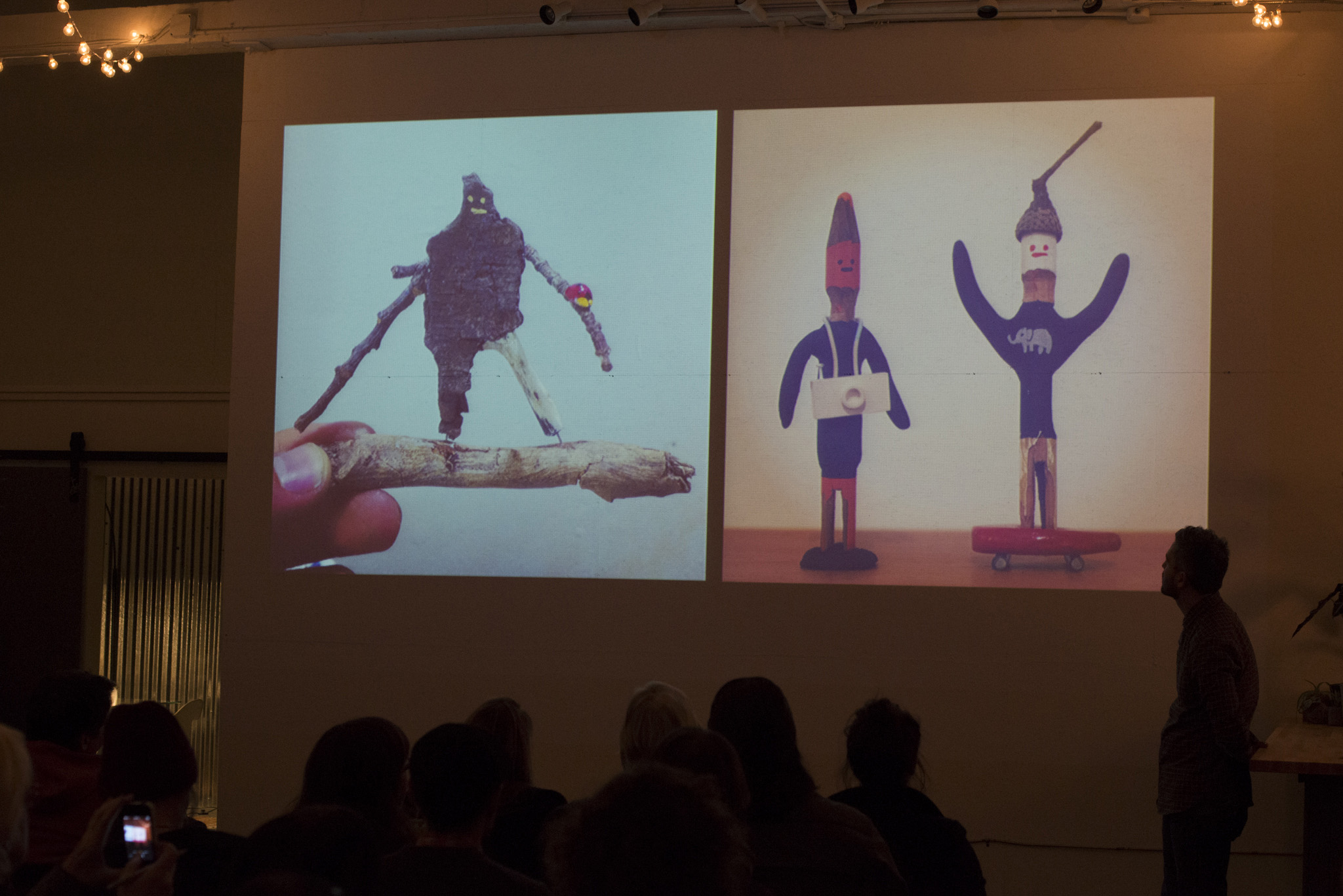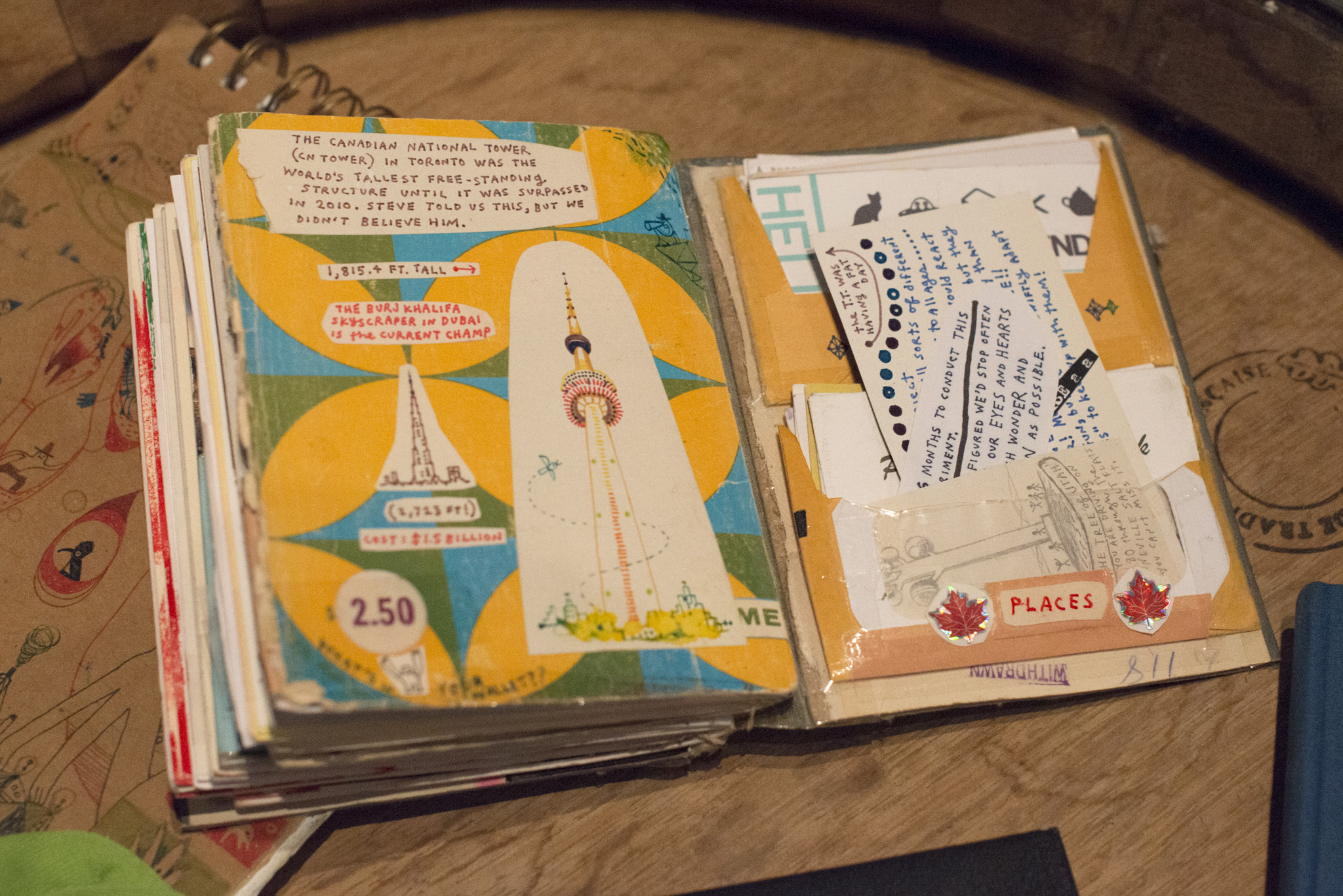 Happy New Year everyone!

We are so happy to be back with our sketchXchange series, and what a better way to kick the year off, than with a very talented and inspiring artist visit.
We had the pleasure of hosting Souther Salazar in our WeMake HQ, for a night of color, stories, laughs and inspiration.
Souther began with this statement, "Process is the point of everything." We couldn't agree more. Everything he creates, and the projects he is part of, are heavily rooted in process and story. It was great to hear about his early life collecting comics and zines, and how that grew into collecting objects and stuff (or junk as he calls it), and how they contributed to his paintings and installations.
A lot of his work, if not all, can be seen through a lens of telling stories. In his art, Souther often references back to his childhood, or just being a kid in general. When you're a kid, "and you first see the world, everything is possible," he says. When you see the amazing worlds he's created in his illustrations, paintings, and installations, you can't help but become part of those worlds. With just a few minutes taking in each colorful piece, you'll be smiling ear to ear. Trust me.
One of the things that struck me the most, was hearing about how much he collaborates with his wife, and what fun they have creating art together. You can see the journey in their relationship throughout his work.
I could seriously go on and on because I found the evening to be so enriching. Instead I'll leave you with a few last thoughts Salazar shared with us that night.
We have to trust our instincts when it comes to making, and creating art. We must keep the spirit of exploration, play, and process alive—and experience the world with open eyes.
Here's to a fantastic 2015 for you all, and hey, MAKE STUFF ALL THE TIME.