Written by Morgan Braaten, Photos by Rowan Bradley
WeMake was excited to welcome illustrator and art director Nick Stokes for our second sketchXchange of 2018. His talk was moderated by friend, coworker and poet extraordinaire, Becca Wadlinger.
Nick's playful work was a great indication of what the night would hold - there were plenty of stories and laughs, all with a clever, intentional edge. Topics included everything from his early doodling days to directing his first Super Bowl commercial for Wieden+Kennedy (and being pranked fantastically while doing so).
We also had the chance to ask Nick a few questions of our own, which resulted in the perfect combination of inspiration, process and Kanye poetry. Check out his answers below: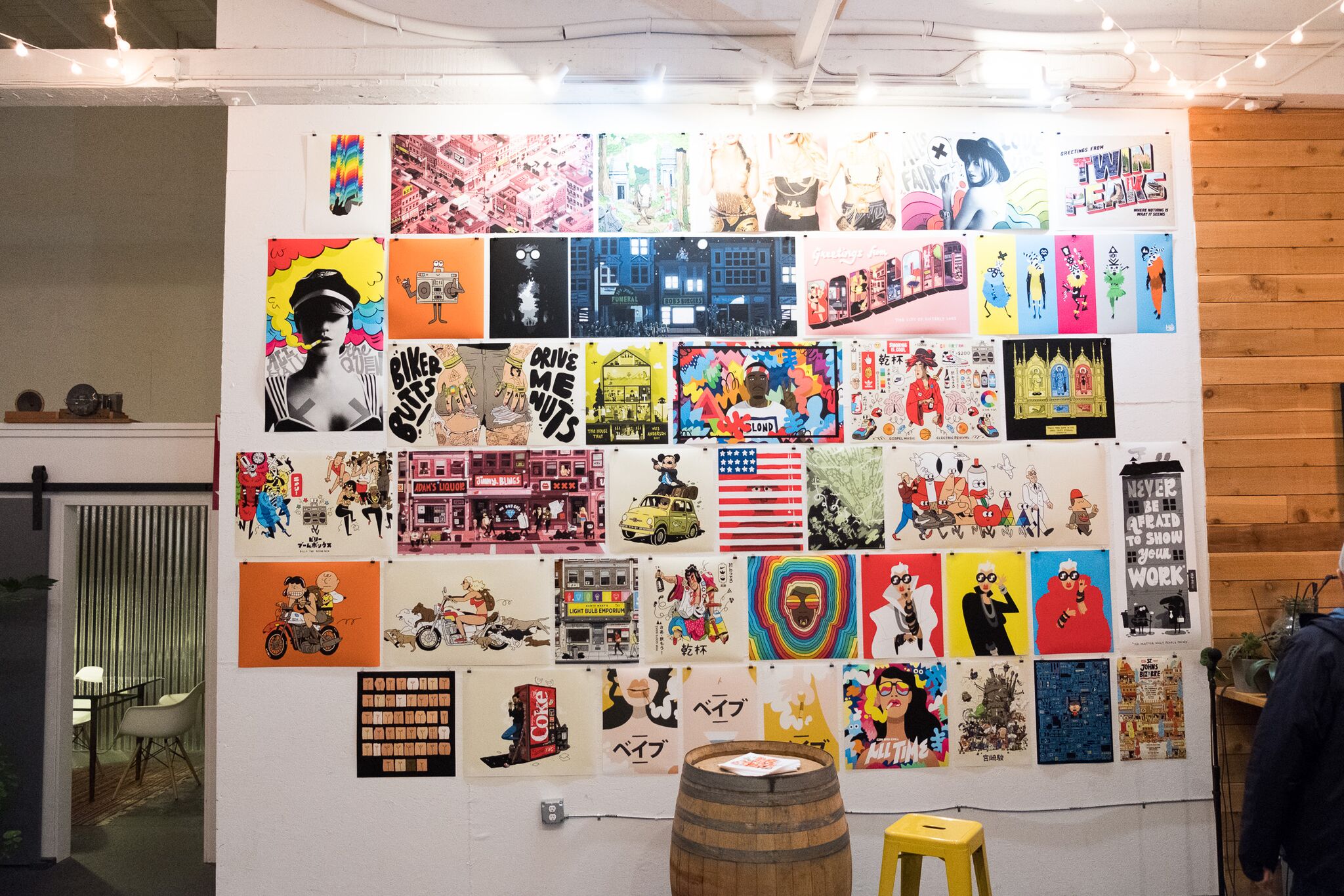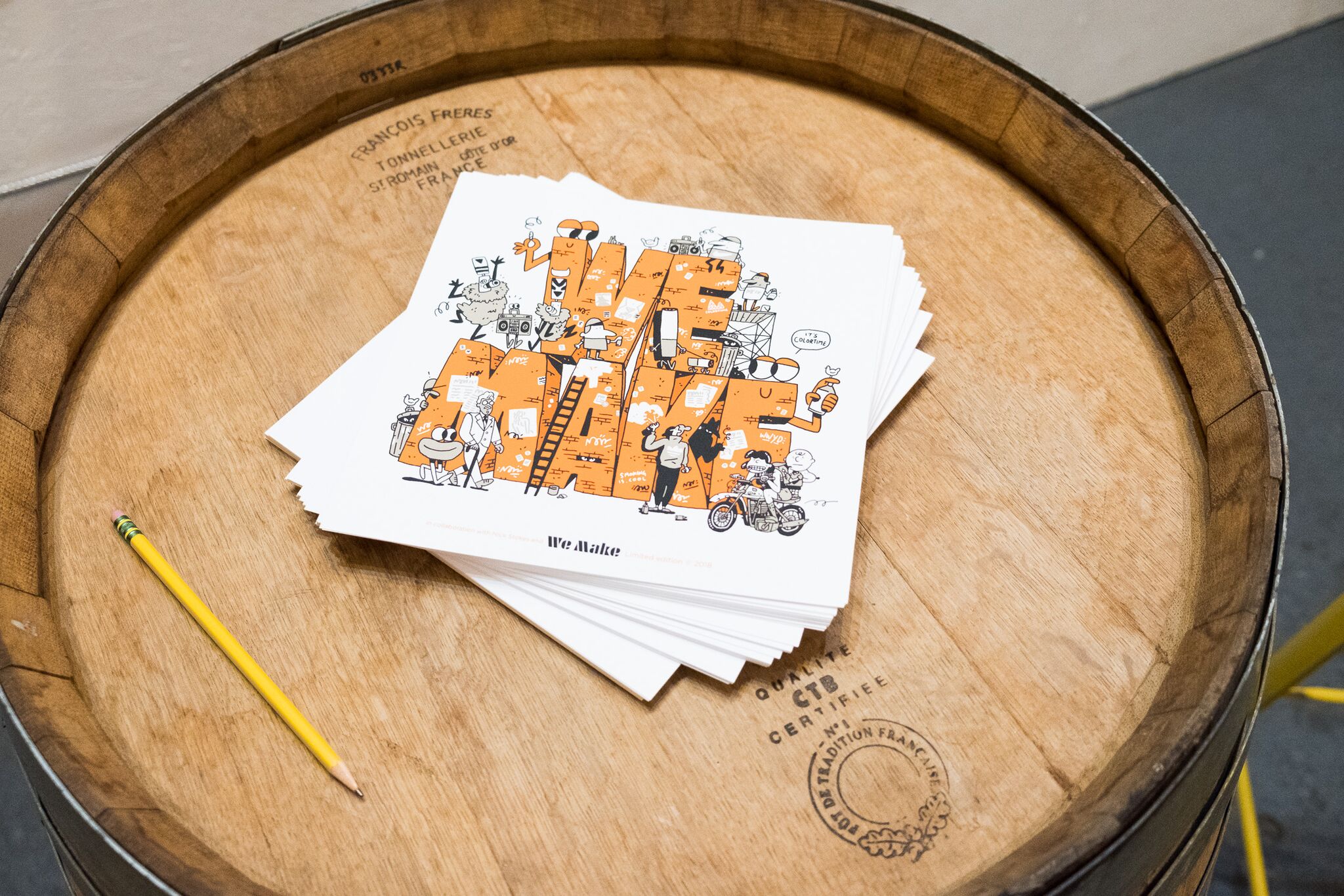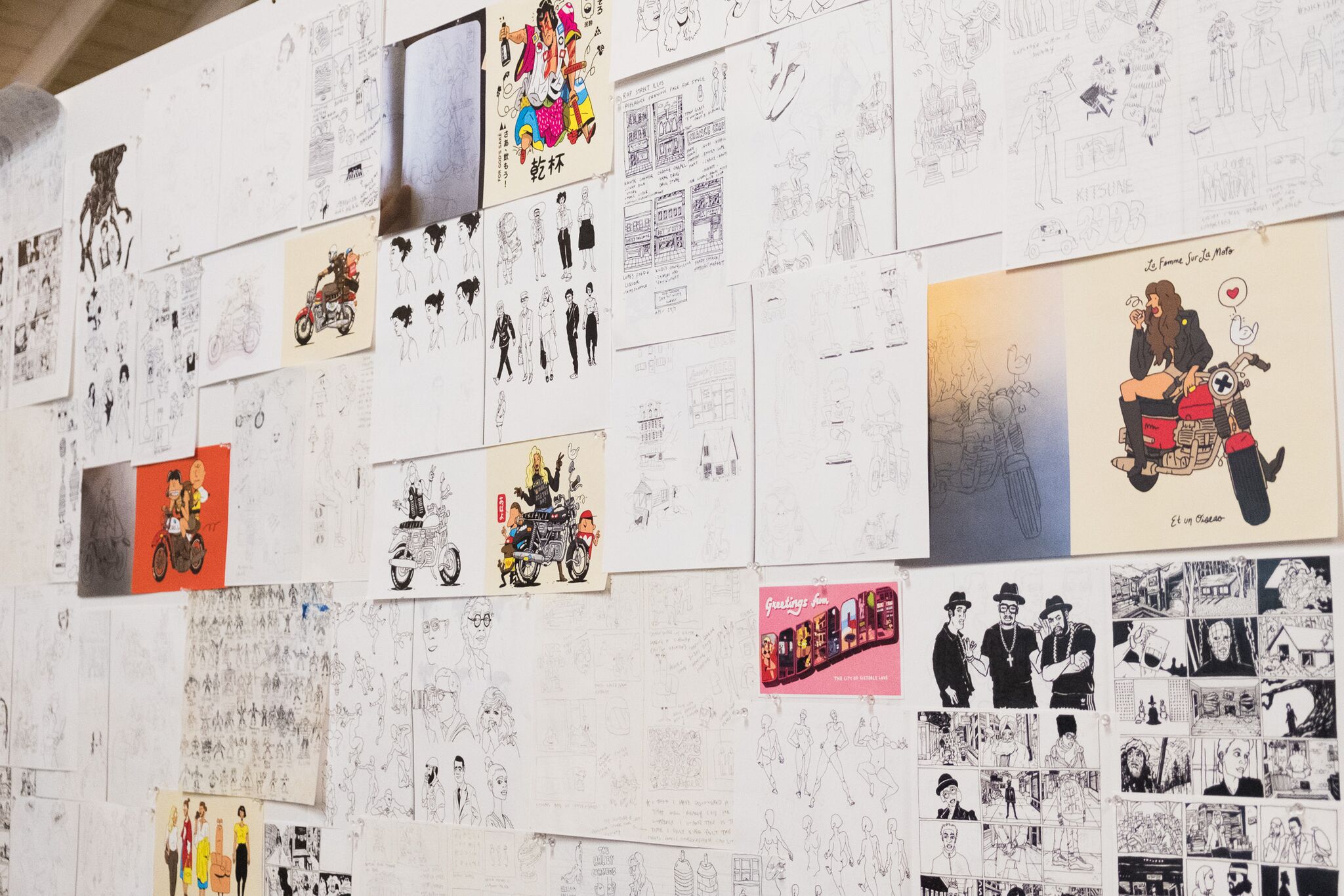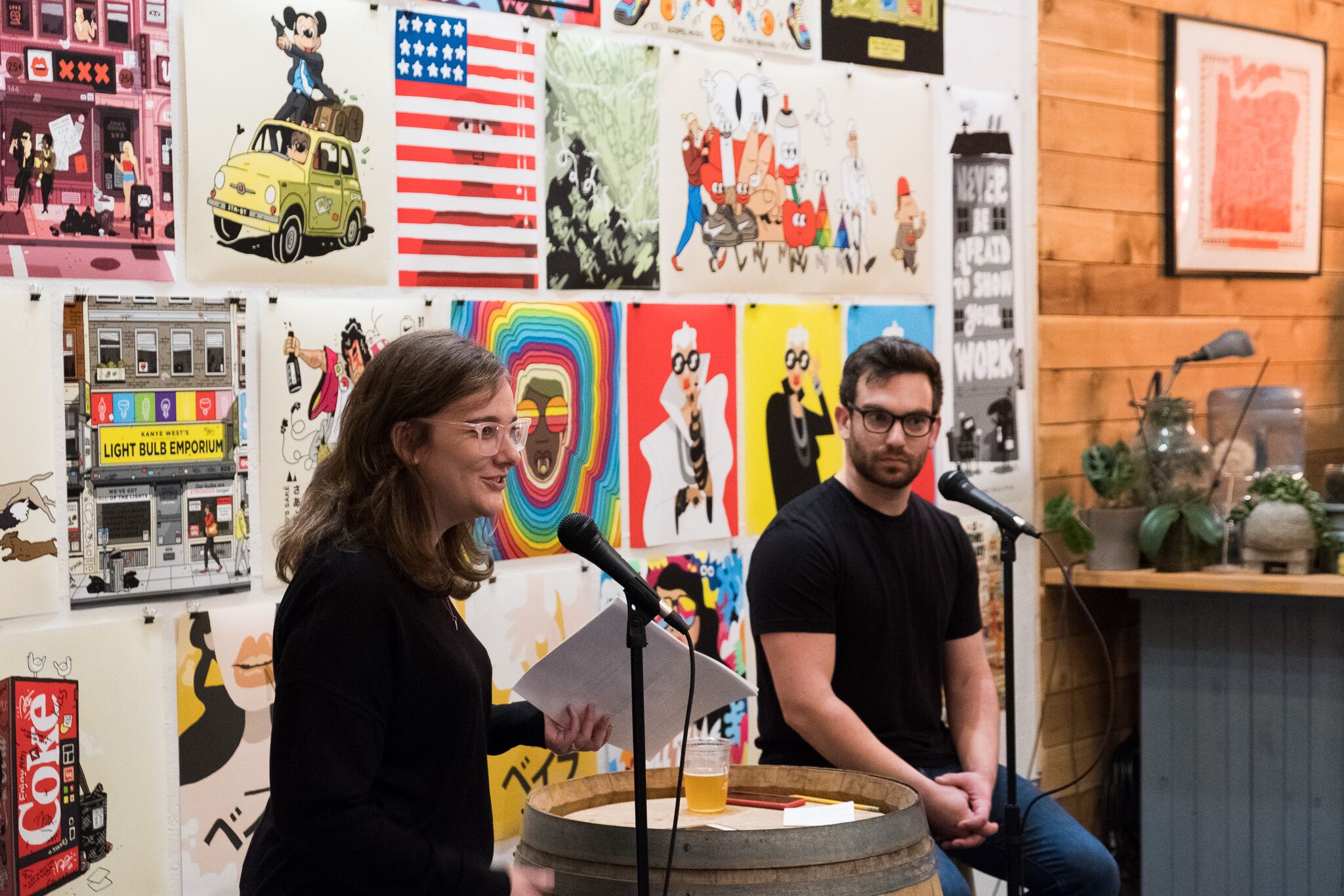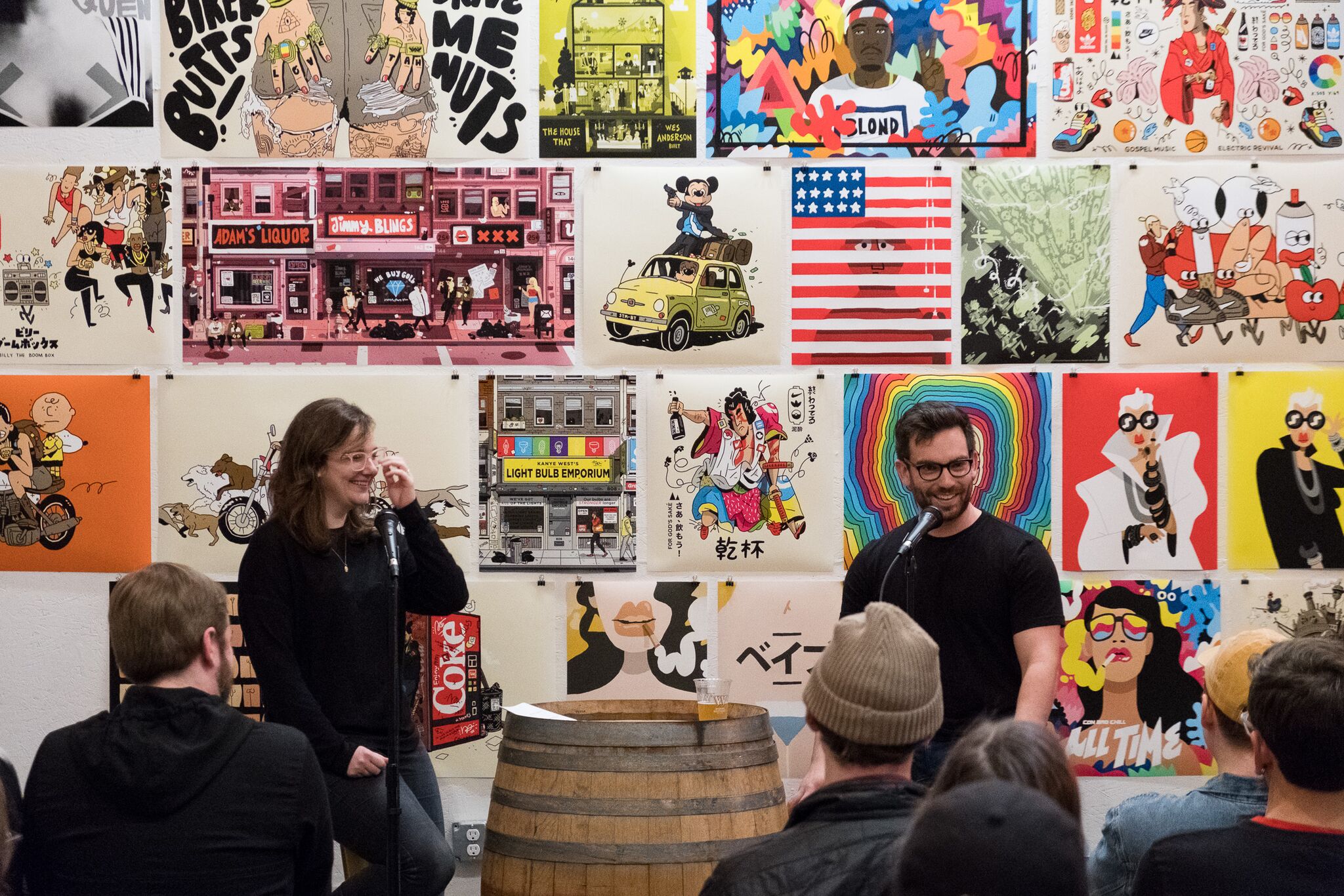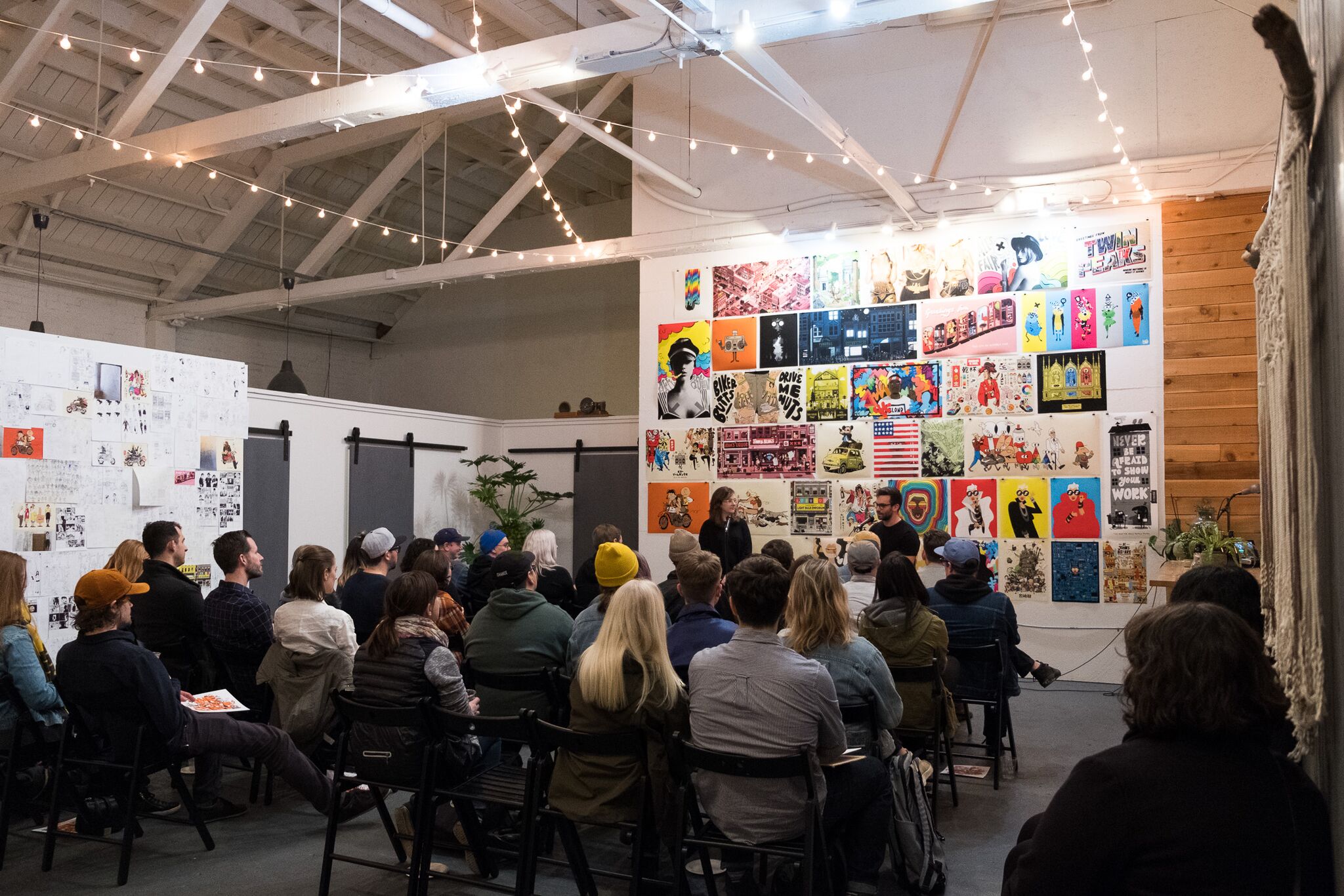 MB Your style is so playful and full of color. Was that a natural approach for you, or did it develop over time?
NS My disposition overall is pretty upbeat and positive. I think my work is naturally an extension of that. Bright and bold colors have always been something I've been attracted to, and it's been a shorthand for communicating fun and playfulness. I'm sure a huge part of it comes from watching so many cartoons as a kid where everything is bold and colorful.
MB How has incorporating animated elements into your work changed your process?
NS I like to think of animation as another tool in the drawing toolbox. If an idea works better as an illustration I'll keep it an illustration, but sometimes the story is better told through an animation. It's been really great experience adding animation to my workflow thought. There is something I like about tediously drawing frame after frame in an animation that's so mundane, tranquil and therapeutic.
Also, animation adds some cool production value and wow factor to the work.
MB You've worked with some amazing clients. Can you tell us a little bit about a favorite project that you've worked on? What made it special?
NS Yeah I have been very lucky so far. If I had to pick a favorite, I think it may be IGN, the video game and pop culture website. They found my work a couple of years ago through a personal project my good friend Eric Swanson and I created called 'What Ye is it?'. It was a website that featured a new Kanye West looping animation for everyday of the week. They found that project and asked if I could create a similar series of animations for their social media channels. They gave me free reign to create whatever animations I wanted based on my favorite TV shows, movies, video games and pop culture moments. The nerd inside of me couldn't have been more excited.
MB On the flip side of that - if you were given the opportunity to work for anyone on anything, what would it be and why?
NS Oh man. My bucket list is a long one. I think on the short term I would love to design a beer can or a series of cans. I have ideas I've been bouncing around in my head for the last few years that I'd love to get out. I would love to work with the publishing company Nobrow too. They put out such an amazing collection of work. It would be a blast to work with Nike or Adidas again. Both of those companies do such great work with illustrators. I would love to do an illustrated identity for a band, work in cartoons, design toys, direct music videos, design tattoos and do another another skateboard series. I mean the list is endless. I could sit here and add to this for days.
MB What or who do you find yourself drawing inspiration from recently?
NS Recently I've been really into French illustration. Folks like Moebius, Hergé, Jean Jullien, and Je Andre. There's a really cool style the French use called ligne claire that uses fine black outlines and bold eye catching color palettes. I love how clean and crisp it is.
I've also been really into 1980s New York city. There was an awesome grime and grit to it that had so much character and charm. All the hand painted storefront signs, garbage, graffiti, steam from sewer grates, and traffic add so much life to the city. It's been a big inspiration in several of my personal projects.
MB You seem to be constantly creating. Have you ever experienced burnout, and if so, how do you overcome it? What do you do to prevent it?
NS I get burnout from advertising work for sure. The industry is really intense with crazy timelines and that can be a total drag. It helps that I have my own personal work. I don't think I've ever experienced burn out from that. Drawing is my favorite thing to do. It's how I charge my batteries.
MB Can you please write us a short poem about Kanye?
Kanye West you are the best.
Aladdin had a purple vest.
Had I three wishes from a magical genie,
I'd use all three to see your weenie.
jk
MB Why do you make?
NS My happiness as a human being is wholly dependent on making things. It's the best way to hold my fragile ego together. Also, I'm not good at much else.