Happy February, lovers of the arts, beauty and life. We are excited to share our latest student profile with you!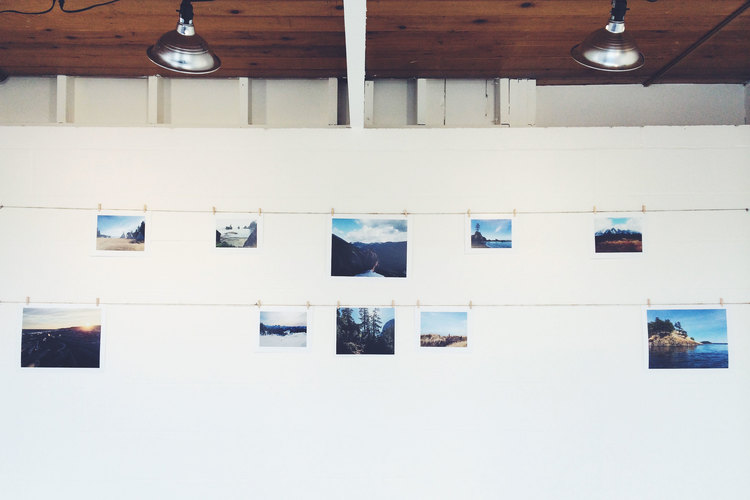 SAGE McELROY — GRAPHIC & WEB DESIGN, PORTLAND STATE UNIVERSITY
Sage McElroy is a junior from PSU, with plans to graduate in the Spring of 2017. Her work is strong and memorable. Striking pieces like her beautiful 3D alphabet explorations with matches, or trail reports and photographs that make up the Great Wild Open project, and illustrations for the National Parks postcards—they all have an elegance and playfulness about them.
We caught up with Sage and were able to connect a bit more on her passion for web design, her future plans, hopes and what makes her happy in life. Enjoy!
What about design excites and challenges you? Taking on projects that are out of my comfort zone is both exciting and challenging—I think it is important to always keep growing and evolving as a designer. I find web and interactive design to also be particularly exciting. There is something extremely satisfying in the creative process of projects that live on the web. Seeing an idea transform from a concept, to code, to something that people from all over the world can experience and interact with, is really amazing!
Post school — what would you like to be doing / projects you would like to take on / a difference you'd like to make? Working with a solid team of people or collaborating with others is something that I would like to do more of after I graduate. Right now I am working on two projects for different non-profits, and it would be great to continue along that path in some form. I would also love to work on projects focusing on interactive design, branding, and environmental design. Creating a unique user experience is something I want to dive deeper into, in both a digital setting and in various physical environments.
Apart from your design world, what other things make you happy, what else do you enjoy doing? I love music, photography, good company, and traveling! Experiencing different cultures and visiting new places is a great inspiration and keeps life feeling fresh. I guess I find comfort in being reminded of how small each of us are in grand scheme of things, too. I also have a great appreciation for the outdoors and try to get outside as much as I can.
To see more of Sage's design work and photography, visit her site sagemcelroy.com.
Best wishes on a new year, Sage! Continue exploring and enjoying the process.
All images courtesy of © Sage McElroy 2015