From a talk at The Portland Art Museum to a workshop and gallery show in our headquarters at Tillamook Station, our Design Week Celebration was full of Lettering Love.
WeMake typically has some sort of design in-action take place during Portland Design Week. For our first five years we did a little thing called Put A Bird In It, and then Pin That Shit. As part of our mission to give back to the community the Lettering Exploration was no exception.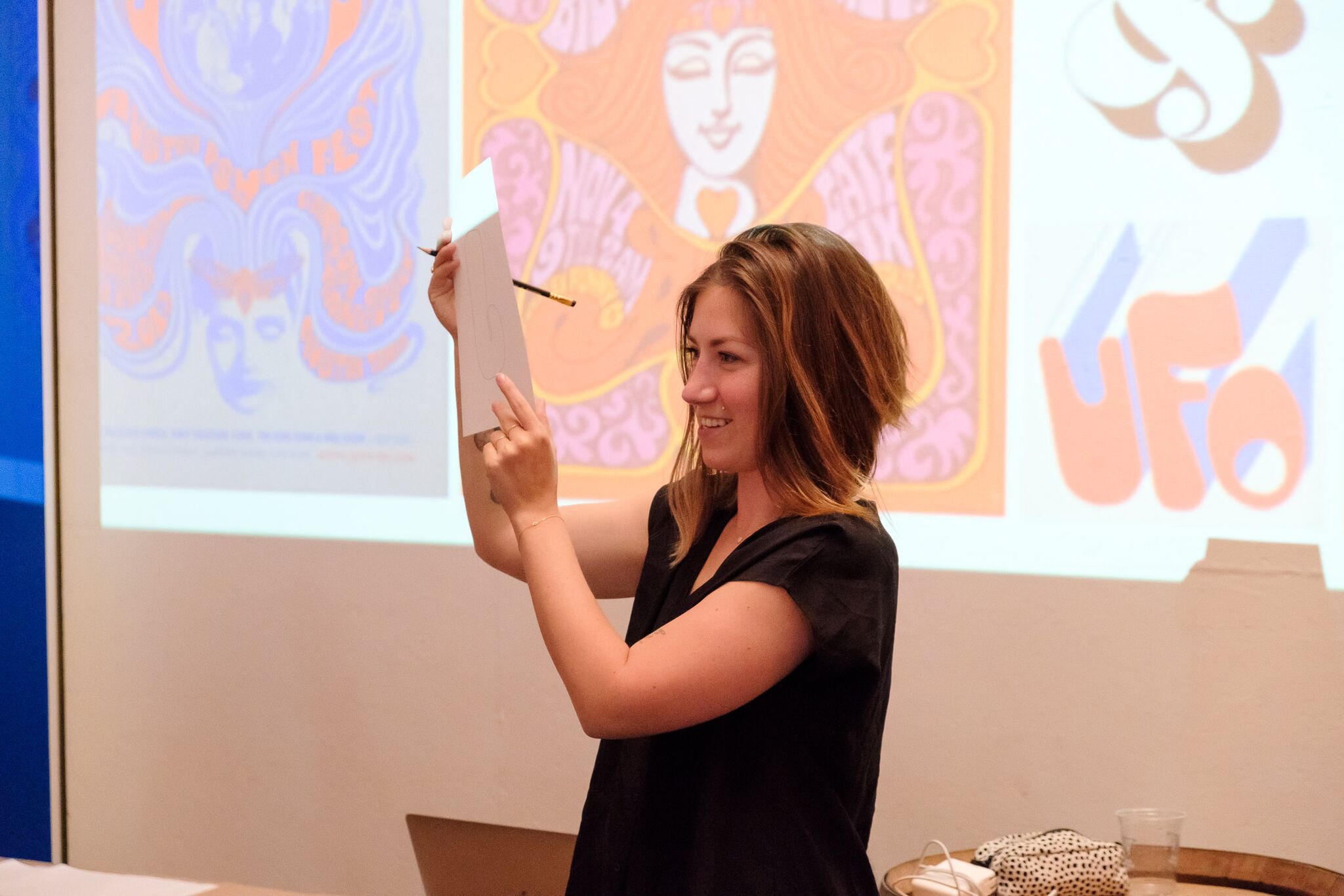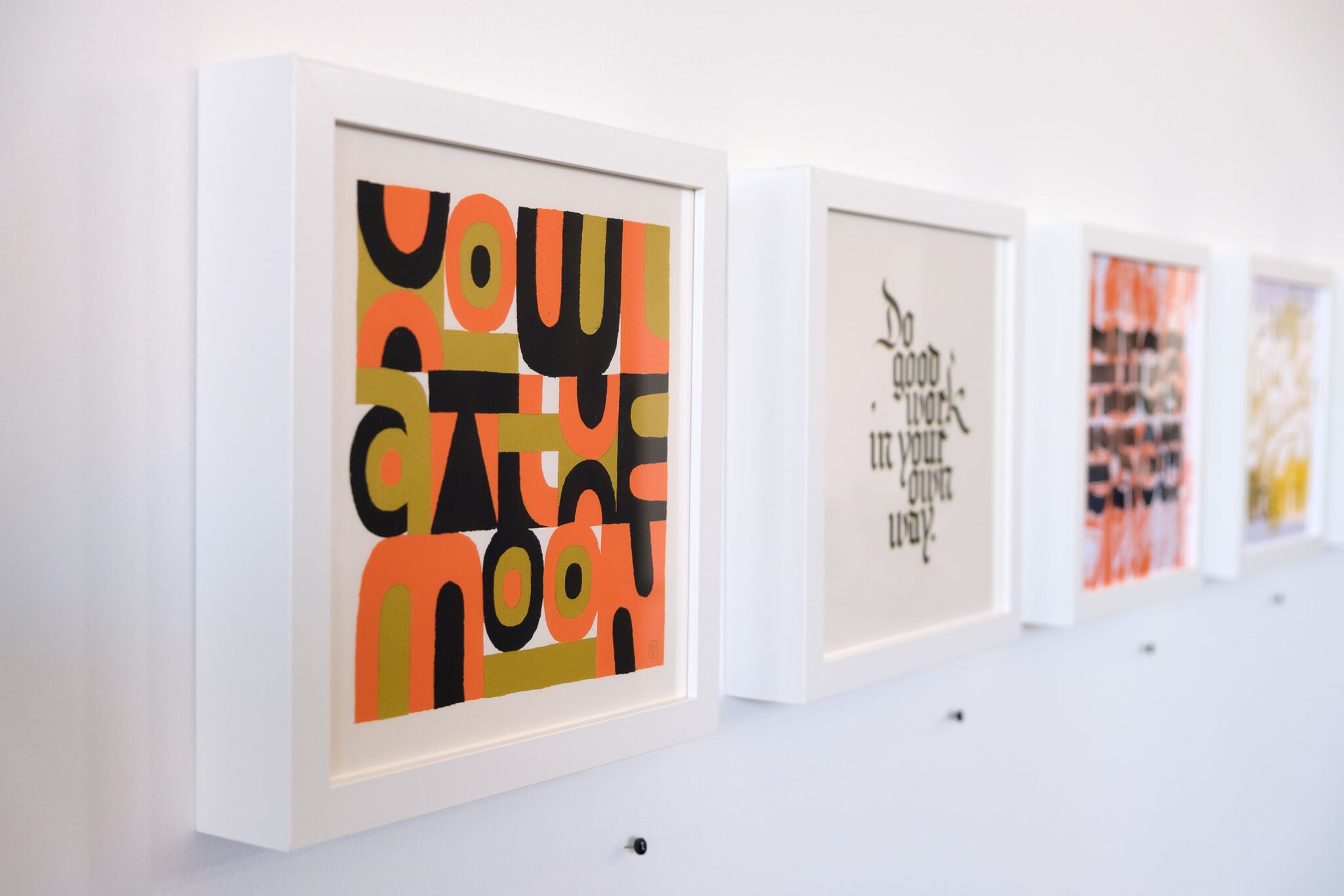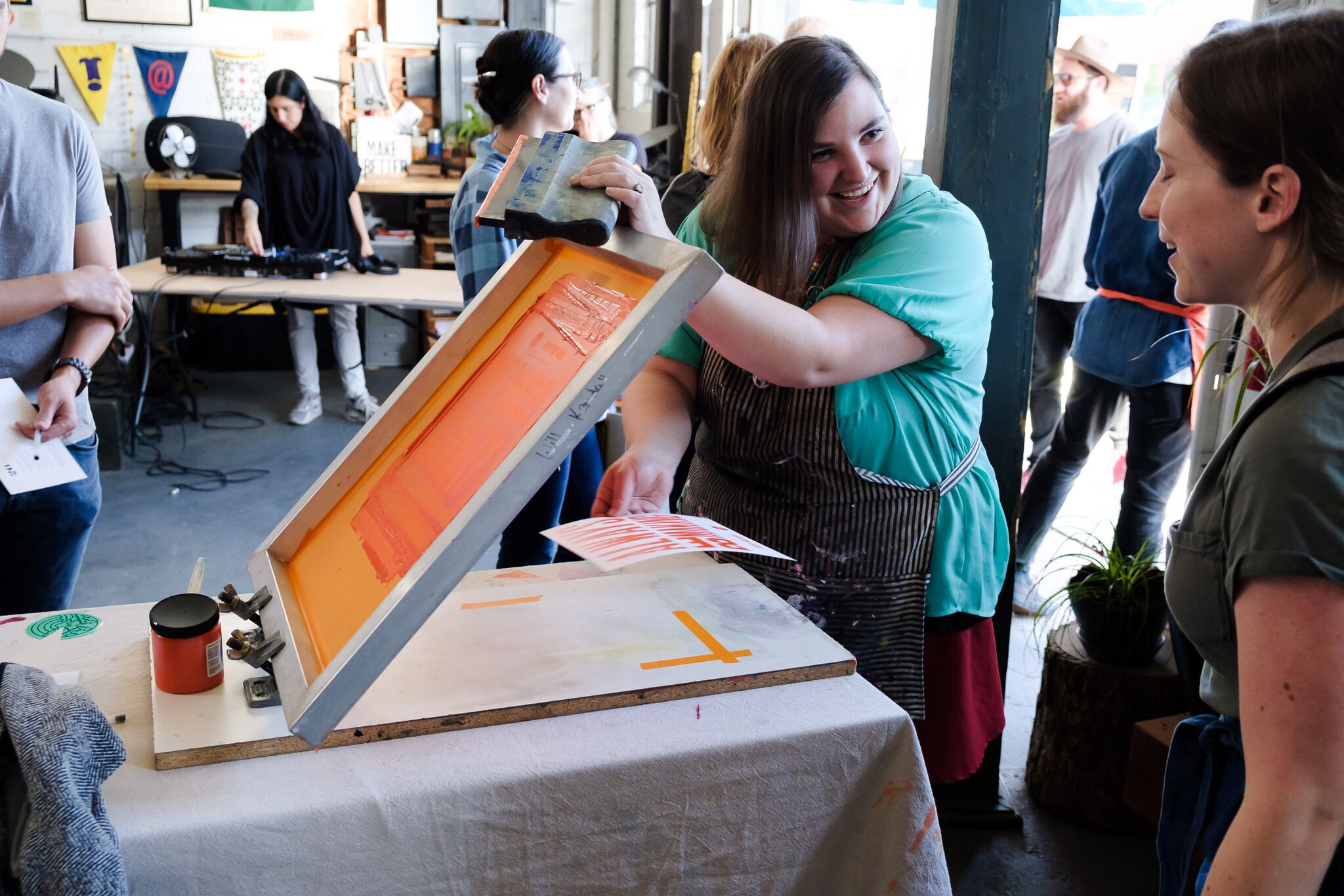 We want to thank everyone who came out to support and celebrate Design Week with us. We are happy to say that we raised $6000 for arts education that helps to support underserved youth in our community. Our benefactors this year include:
Caldera is a catalyst for the transformation of underserved youth through innovative, year-round art and environmental programs. Caldera serves Oregon youth from both urban and rural communities with limited access to educational and economic resource opportunities. Our programs nurture individual creativity to ignite self-expression and transform the way young people engage in their lives, families, and communities.
Friendtorship is built on a foundation of creative collaboration and strong personal friendships. The program aims to increase access to design and arts learning for underserved high school students, empowering them to engage in experiential creative processes that better their communities. The personal relationships that develop between the university and high school students are fundamental to the active engagement that drives the program.
Creative collaboration and positive relationships are the pillars of our program.
Schoolhouse Supplies is an award-winning nonprofit that supports public education in Portland by giving students and teachers free classroom supplies.
The program serves classrooms in need by operating a volunteer-run Free Store for Teachers, which is stocked with supplies donated by the community. The mission is based on the belief that every child deserves school supplies and has the right to a quality education.
This brings the total of giving to arts education over the last 6.5 years to just over $100,000! We think this is incredible and it's because of you that we can make it happen.
I would like to personally thank everyone who helped this year. High -fives all around! If you volunteered THANK YOU! To our super talented sXc speaker Jordan Metcalf and moderator Eric Marinovich (who flew in on short notice to cover for Luke Choice, who got stuck out of the country before the event, yikes!) THANK YOU! To the Portland Art Museum for graciously being our host three years in a row, THANK YOU! To the amazing Jessica Hische for coming to celebrate and share her knowledge so freely at our lettering workshop, and to all of the awesome artists who contributed their time, and talent to be in the 26 show. THANK YOU!
But most importantly I would like to thank our team, without their tireless commitment we could not have made it happen. THANK YOU! Alise Munson, Cinnamon Williams, Morgan Braaten, and Rowan Bradley. Lastly, I have to thank my husband Nathan Emerson. Nathan is a 4th grade teacher and rushes back to The Station every time we have an event to serve up drinks and smiles, but he also hangs lights, and art and supports me through everything. THANK YOU, THANK YOU!
What a blast this year was! Be sure to check out the photos from the events and if you haven't picked up a print from the show we still have a few left! Grab them here.
Until next time, always be making!
Yvonne Perez Emerson, Founder/ Creative Director
____
Photos by Rowan Bradley & Yvonne