The art of local designer and illustrator Eric Nyffeler is unique in style and in process. His work is gritty (in a good way), textured, and colorful. With influences from mid-century design, the gig-poster era and the complexity of silk screened art, Eric has created a look that has garnered attention from an array of clients in the editorial world, the music industry, and beyond.
Please join us for our first sketchXchange of 2018
WHEN: Friday, January 5th, 2018
WHERE: 6-9pm at Tillamook Station
COST: $15—Includes a limited edition silk-screened poster
Our photographer Rowan Bradley got an opportunity to visit Eric in his studio and I had a chance to ask him a few questions on process—check it out!
YPE Your work is layered with texture, and so representative of your style. Has it always been a key factor or something you have developed over time?
EN Texture and distress have always been an essential part of my work, pretty much from the first day of my first design class. I've never been able to fully explain why my brain responds so positively to it, but things never felt finished or complete to me until they had some wear and tear on them. Nothing feels better when building a composition or illustration, and then slowly working in the textures and distress—everything falls into place.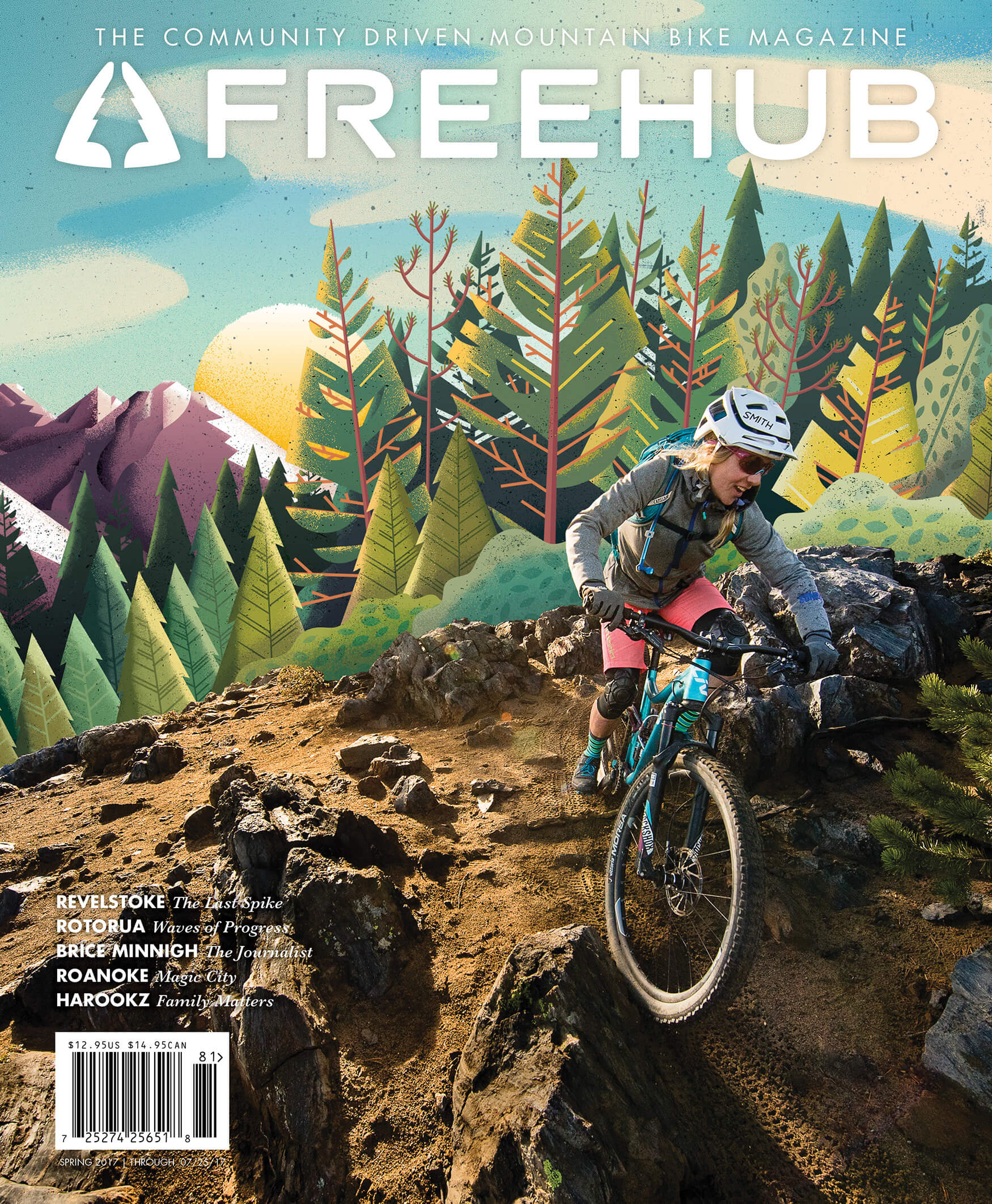 YPE How often do you create the textures in the computer verse by hand? If they are created by hand, do you have system/library of go to backgrounds and textures or do you create new ones each time?
EN Every single texture I use is something that I made myself by hand. I've never even played with any sort of brush or texture pack or whatever they're called. My process is definitely more time consuming, but I feel like the results speak for themselves and it's worth the extra time and effort.
My main texturing process involves the usage of a couple of 20-30 year old copy machines, but I do have a handful of other texture tricks involving lacquer thinner, paint brushes, graphite, or any number of other dirt-ifying processes. While I have been slowly assembling an ever-growing library of my textures, patterns, and worn shapes that I use to expedite some steps or to fill out background areas, (if I have the time), I will always build the main/important areas with bespoke (lol, I've always wanted to use that word) textures.
YPE There is an underlining tone of playful mischief that runs through your work. Do you ever get resistance from clients or do they expect to see a trace of it in the work you do for them?
EN Thankfully I rarely have any pushback with my weirdness. At this point, it definitely seems like people seek me out for that exact reason and often ask me to push things even weirder. I guess it shouldn't come as that much of a surprise when clients are paying me to draw robots or candy-colored skulls, they're going to have some sense of humor!
YPE What or who have been inspirations to you?
EN The single biggest inspiration in my career and my work has been the friends and collaborators I've made in the gigposter/screenprinted poster scene, which can be directly traced back to the (sadly now defunct) Gigposters.com website. The sheer variety of techniques and styles and aesthetics and talents and personalities is truly jaw-dropping and it was guaranteed that I would learn something every single time I interacted or hung out with someone from that community. There is no motivation greater than being friends with people who are staggeringly more talented than yourself and kicking your own ass to try to keep up with them. Apart from that, I have found huge inspiration in a wide number of the classic mid-century designers, such as Herb Lubalin and Saul Bass, or Alain Grée and Charlie Harper.
YPE You work with so many colors when you're setting up something to be silkscreened. Do you feel like you are pushing the limits to that process or are there ways you are challenging yourself to do so?
EN Compared to some of work that is being done in the poster world, my work is vastly less complex, that doesn't mean that I'm not still trying to push my own limits at making prints which are bolder, brighter and denser than anything I've previously made.
YPE Who would you like to design for and why?
EN My number one bucket list band to work with would be Nick Cave and the Bad Seeds. I think I could make something perfectly dark and pretty with just enough of a sarcastic wink to it. As far as editorial clients go, I could die a happy man if I ever had a chance to draw something for National Geographic. Some of my earliest ever memories are thumbing open the yellow cover and instantly being transported all over the world. Also, someone needs to hire me to draw some beer labels for them! Who wouldn't want to drink a beer with some psychedelic colored space castle on it?!
YPE Why do you make?
EN Is there really a choice? It's the only thing I really know how to do!
Eric has a client list that is long and impressive. He's worked with the likes of: AARP, Adweek, Airbnb, American Greetings, Austin City Limits/PBS, Bon Appétit Magazine, Bonnaroo, CBS Films, Earnest, ESPN, Facebook, Fast Company, Freehub Magazine, Hasbro, iHeartRadio, Mental Floss Magazine, Merge Records, Mondo, Nike, National Public Radio, Portland Art Museum, Target, University of North Carolina, The Washington Post, Whole Foods Market, Writer's Chronicle
Andrew Bird, The Avett Brothers, The Black Keys, Dave Matthews Band, The Decemberists, Philip Glass, Gotye, The Head & The Heart, Iron & Wine, Mogwai, The Mountain Goats, Phish, The Roots, St. Vincent, Superchunk
And been featured in and or awarded by : Communication Arts, Print Magazine, IdN Magazine, Graphis, HOW Magazine, Society of Illustrators, American Illustration 35, Uppercase Magazine, DPI Magazine, Advanced Photoshop Magazine, The Fox is Black, Underconsideration, HOW, Design Work Life, FPO, Illustration Age, BLDGWLF, OMGPosters,: A Decade of Rock Art, Gig Posters: Volume 2, Playful Type 2, Rock Poster Art, Low Tech Print, Damn Good, Big Book of Green Design, 1000 Indie Rock Posters, The Wall: Inside the Poster Studio, AIGA 365 Publication
We are thrilled to add Eric to our sketchXchange roster and can't wait to share the limited edition poster with attendees. Grab your spot now, space is limited.