The weather cooled down just in time for us to enjoy a laid back early summer evening , (ha I mean Spring) with the talented and well spoken, Carson Ellis. In a packed house and her shoes off Carson shared her processes and what inspires her as an artist. We talked about how Forest Park played a huge roll in one of the books she's illustrated called Wildwood, and the map that helped spawn the story written by her husband and author, Colin Meloy (of the Decemberist).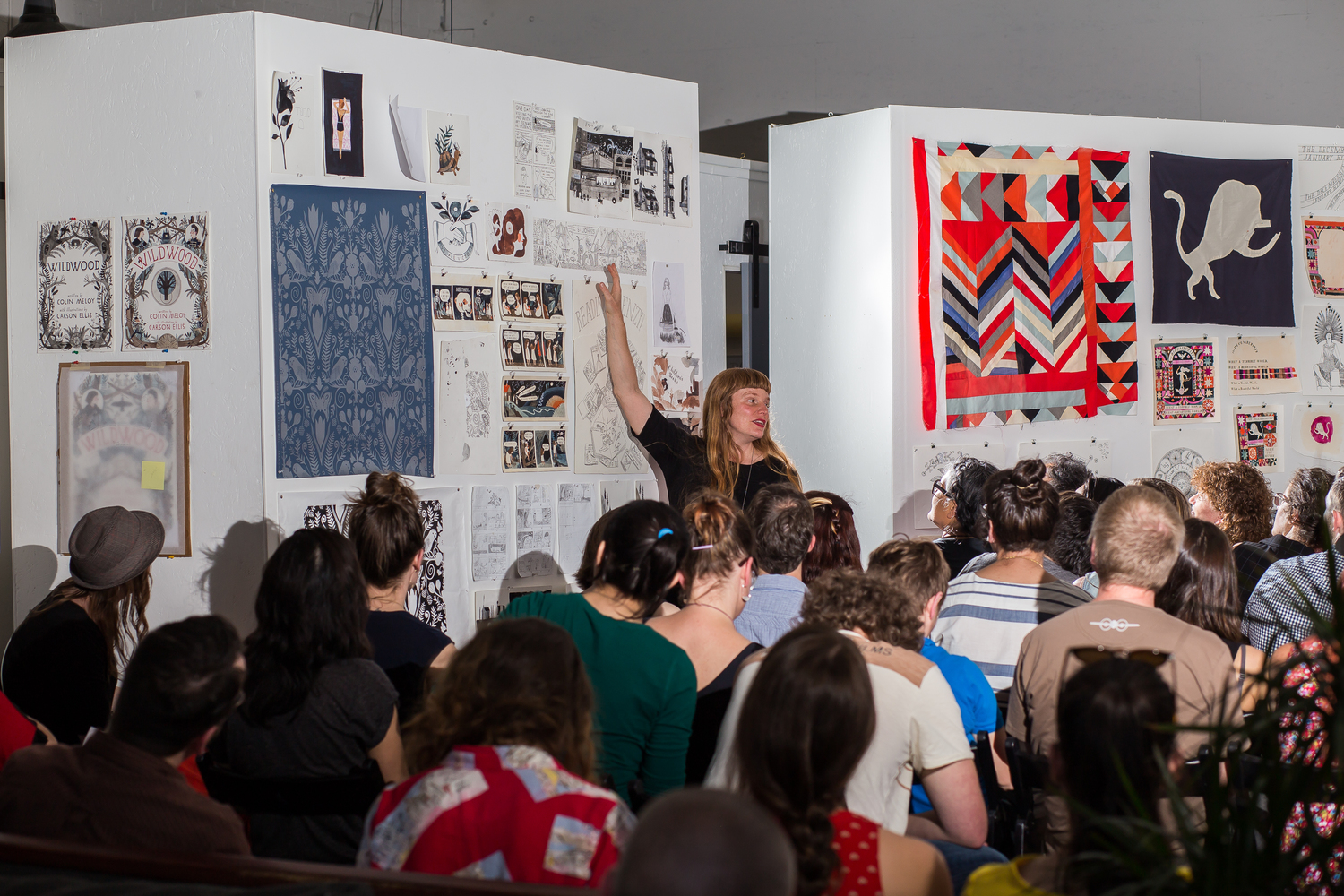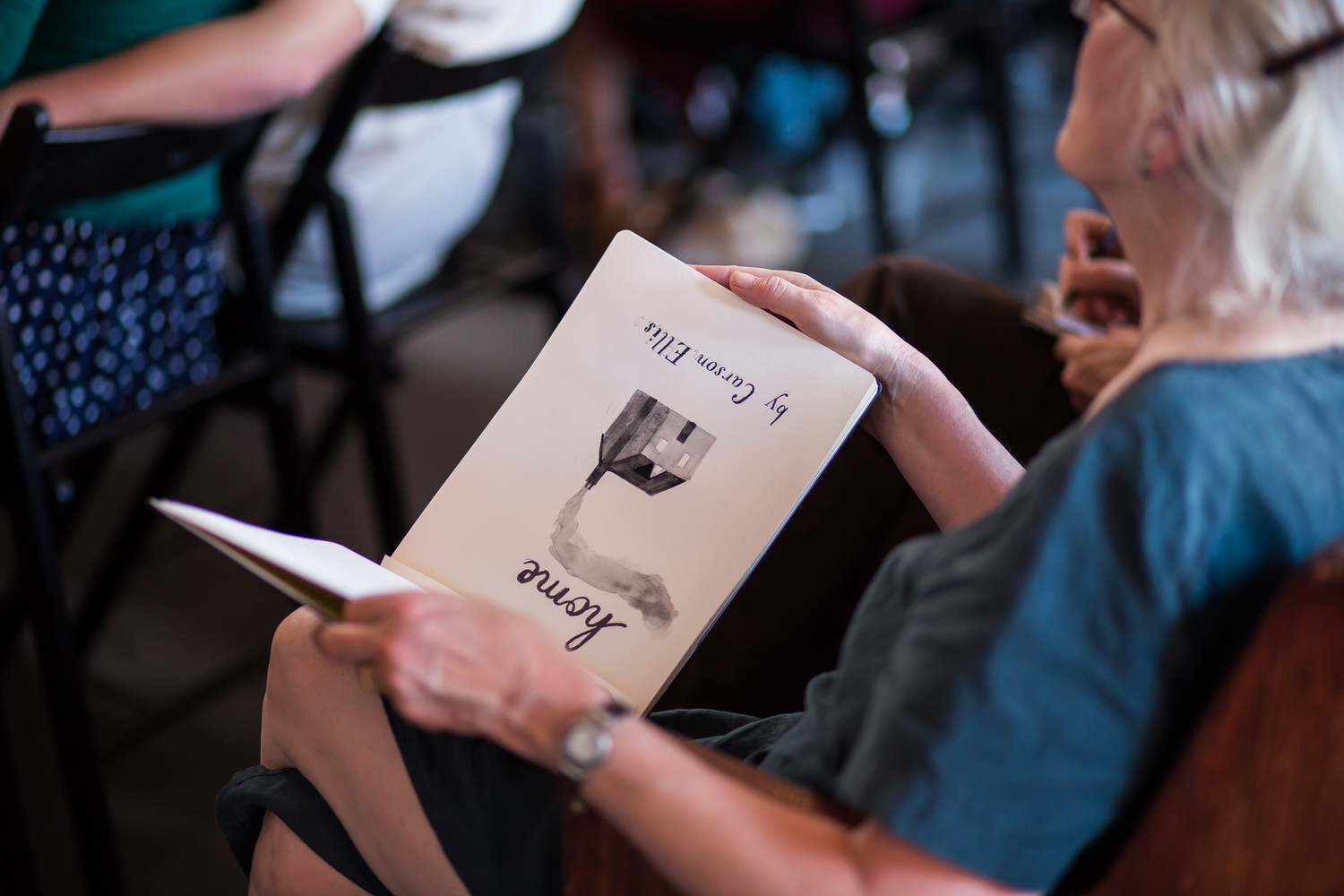 She shared how her style evolved into a limited palette, and the unique and laborious way of creating all of her drawings with an old school nib pen. Carson gave us an inside peek of her work in progress on the authored picture book she's currently working on, which is of course a sweet tale filled with lots of whimsey.
Afterwards the crowd mingled and sketched. It was a perfect way to begin the weekend.